Carpet cleaning
We often wear dirty shoes inside, leading to stains and dirt accumulating on the surface. We also spill drinks and food, and sometimes pets have accidents, making carpets dirty well below the surface. This is why you should hire a professional cleaning company to clean your carpets. You'll want to find someone that uses steam cleaning to come and do the job on your behalf. Professional carpet cleaners will have the proper tools and equipment.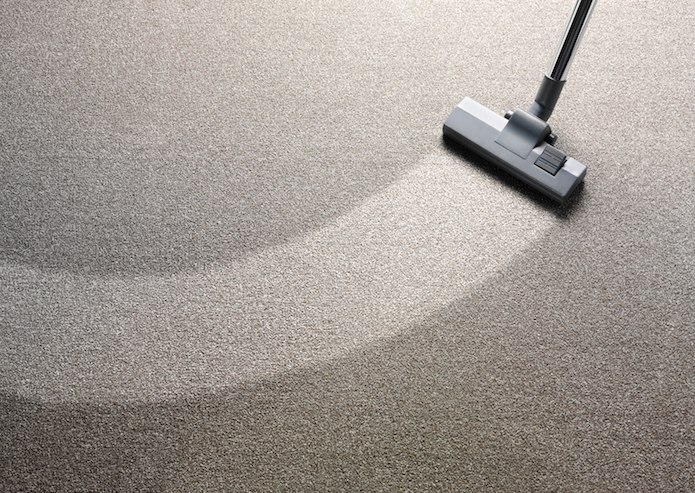 Throughout the ages carpets are symbolized as the icon of tradition blended with aristocracy. People buy carpets for decorating floors, which give a gorgeous look to the room and the overall house. Different types of carpets are available in the market to meet people's everlasting thirst for carpets. Irrespective of socio-economic status, tradition and culture the product has been used by the people all over the world very much. As such carpets carry tradition and culture with them. Carpets not only beautify a floor, but also protect it from various external hazards.
Why carpets have remained people's choice:
The traditional connection of carpets is known to everybody. In some cultures it symbolizes aristocracy and good luck for the household. Apart from this, carpets have also remained very popular method of floor cover due to the following reasons:
· It brings comfort for the foot. Unlike any other type of flooring, carpet minimizes pressure on legs.
· It provides warmth to the surrounding. Especially in colder areas it hinders cold from ventilating out of the floor.
· It's the most convenient way of covering a floor. It's easy to install and wrap up.
So, due to its tradition, aristocracy, and easy-to-handle aspects the product has remained so popular internationally.
Necessity of cleaning carpets:
A carpet on a floor looks good and feels awesome as long as the owner keeps it neat and clean. Carpets need regular cleaning because it catches dirt and dusts more easily than any other flooring material. Here are some important reasons behind necessity of carpet cleaning:
· Regular cleaning prolongs the life of a carpet. Since, dirt and dusts bring with them enormous quantity of harmful chemicals which make the base of the carpet weaker leading to loosening of fibers from the base.
· Since carpet traps air borne pollutants, cleaning of carpet is necessary to keep the air inside the room pollution free.
· Moist soiling on carpets, especially during monsoon, brings germs, allergens, and contaminants. These are not at all good for the household members. Regular cleaning frees a carpet from these harmful microbes.
· Spots, stains and soiling are common matters on any carpet. Cleaning a carpet regularly frees it from all these filths.
· Dust mites and bedbugs often settle on carpets. Unclean carpets are the breeding ground of these types of tiny insects. Hence, cleaning the carpets is necessary to destroy these harmful insects too.
Ways of cleaning carpets:
Carpet cleaning companies are experts in this field. The personnel employed by these cleaning companies have years of experience in cleaning any type of carpets. Unlike other type of floor cleaning, carpet cleaning needs some sort of special knowledge since varieties of materials are used in manufacturing a carpet. Depending upon the intensity of soiling, stains or other forms of dusts professional cleaners apply different methods of carpet cleaning, which are depicted here-
· Hot water cleaning: This is also called steam cleaning is considered as the best way of cleaning any kind of carpet as recommended by the carpet manufacturers. In this method proportionately hot water is sprayed on the carpet. This brings out the dirt from the root of the fibers, which is immediately sucked by vacuum attached with the spray.
· Dry cleaning: Since no water or solution is used in this process of carpet cleaning, it's termed as dry cleaning. Very small quantity of water and specially prepared detergent are sprinkled by a special machine all over the carpet area. The dirt particles then bond with the detergent and strong vacuuming is applied to sweep away even the tiniest particles from the carpet.
· The foam extraction method: In this method, instead of detergents foam is used to attract dust particles from the base of a carpet. Then thorough vacuuming is done while the carpet surface is still wet.
· Rotary Shampoo Method: In this process of carpet cleaning, a special machine having rotating brush is used to spray cleaning shampoo deep into the carpet followed by strong vacuuming. This helps in cleaning all types of dust, soil particles and even the deep stains out of the carpet.
· The bonnet method: professionals in this field also terms this as carbonated cleaning whereby a specially prepared chemical solution is applied on the carpet which reacts vigorously with the dirt particles and come out on the upper part of the carpet forming bubble like foams. The dirty chemical is then washed out with a special machine having large round spinning pad.
Clients of these extremely efficient and professional carpet cleaning companies get all types supports round the clock for having best possible care for their carpets.